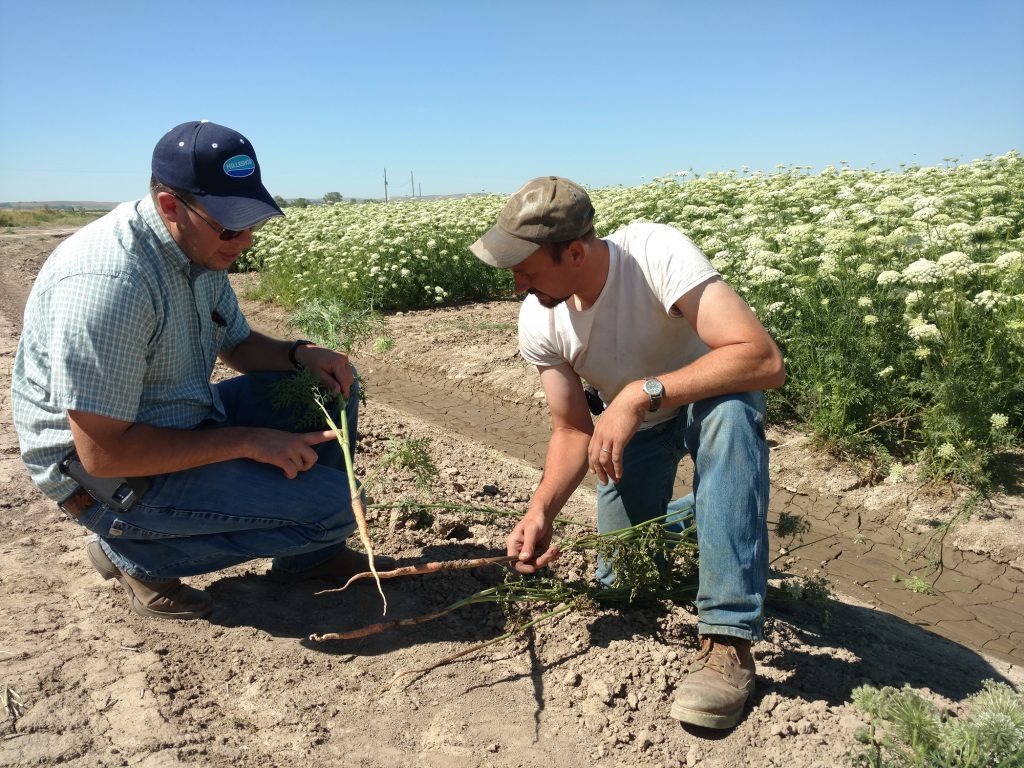 South Pacific Seeds (SPS) Idaho, Inc. is geographically nestled in the heart of the Treasure Valley, covering a vast expanse of fertile farming land in Southwest Idaho and Southeast Oregon. Our unique, distinctive location provides our customers with production climates that range from high-mountain desert to Northwestern coastal features. Our overall mission is to produce seed to the most paramount of standards without compromise.

At SPS Idaho, Inc. we offer our customers a wide range of seed production options. Our specialized equipment is fundamental in ensuring the highest quality results: mechanical row dividers, precision seeders, and dynamic harvesters each contribute in providing the most modern and efficient agricultural measures. Along with these production elements, we recognize the need for outstanding mechanical operations in order to keep our prices as competitive as possible. Seed sizing, seed treatments, and custom packing options are all fundamentally a part of our exceptional milling and drying procedures.

We have a dedicated, knowledgeable staff that continually strives to provide our customers with the highest quality materials and superior customer service. SPS Idaho, Inc. encourages you to visit our facility anytime throughout the year. We would be happy to highlight our production capabilities in person.

| | |
| --- | --- |
| Our Crops: | |
| • Arugula | • Herbs |
| • Bean | • Kale |
| • Mustard | • Lettuce |
| • Brussel Sprout | • Parsnip |
| • Carrot | • Cabbage |
| • Chinese Cabbage | • Onion |
| • Choi Sum | • Radish |
| • Collards | • Rutabaga |
| • Coriander | • Spinach |
| • Cress | • Swiss Chard |
| • Dill | • Turnip |
| • Endive | • Parsley |
| • Chinese Kale | • Peas |